I have two questions for you: 1.) Are you an American? and 2.) Are you a fat person? Hahahaha! This is a trick question. If you're American, you are most likely a fat person! Many Americans are too busy and/or lazy to lose weight. They don't do it the "correct" way: eat less & exercise more. They prefer to go for quick fixes such as gastric bypass surgery or diet pills. Well, I offer you another option: The stomach sports!
What is that, you say? Well, I call them stomach sports, but you might prefer to call it volunteering for clinical drug trials. Similar to competitive eating, these medical sports literally require a person with a strong constitution to "stomach" new drugs in the search for potential new treatments. Shortly after I lost my job four years ago, I received a letter from a local CRO (Clinical Research Organization) looking for Japanese-Americans and those of Japanese descent, especially recently arrived Japanese, for clinical trials (with generous monetary compensation). I didn't know at the time, but the Japanese metabolize medication better than any other race. In other words, we are the perfect drug-athletes for clinical trials.
Here's how the farm system works. After I contact the CRO, they'll recommend a study or two depending on availability, and see which study I would most likely qualify for. This is done first by phone interview, If I pass the initial interview I get an appointment to meet with one of the CRO's representatives.
During that meeting they explain the study in detail. Afterwards, they have me read a very long legal document explaining which drug company is sponsoring the study, the drug's potential benefits and side effects, compensation, and the length of the study. (All this is required by the National Institutes of Health, as protection for the testees). After answering all the questions and signing their documents, I go through an extensive physical checkup. They take my blood pressure, urine, ECG (electrocardiogram), BMI (Body Mass Index), x-rays, check for STDs, etc. That's it for the "audition" day.
Usually, within a few to ten days, they will contact me to let me know whether I qualified for the study. If so, they let me know when to show up, and what I can and cannot bring into the facility. As I am writing this article, I'm within seven hours of finally leaving the facility, after 25 agonizing days of a liver cancer study. Getting four different six-shot batteries of injections into my stomach with a liver cancer drug was no big deal. But the strict diet?! Man, that really was pure agony. It was killing me! I literally couldn't sleep because I was hungry the entire time. I went from 188 to 169 pounds (losing approximately 8.6 kilos) during the study. You fatsos will lose weight in these studies! I guarantee it. I always do. Three years and about twenty studies ago I weighed a fucking monstrous 216 pounds, and today I am literally 21 kilos lighter. I feel healthier, and so does my bank account!
Just like Fight Club, the "stomach sports" scene is a subculture; you'll meet people both interesting and totally fucking annoying. Yes, it's strange, and can be dangerous.
In January of 2016, a French CRO named Biotrial mishandled a study and ended up hospitalizing six people, leaving one patient brain dead. So, I get it. This human guinea pig business is definitely a risk. But people sure have a weird sense of what is risky. I remember during one party a guy was telling me how what I was doing was crazy between snorts of cocaine. I wouldn't do coke, for God's sake. However he's got every right to do it, and even to express his opinion about my business.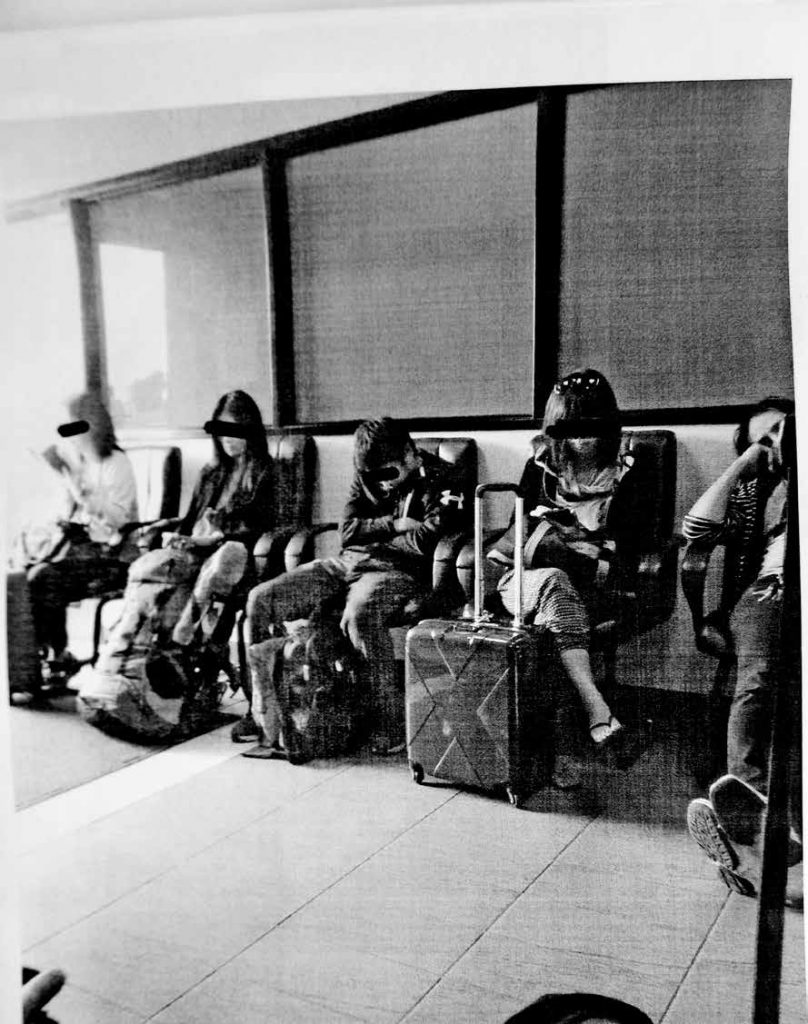 That's America for you! All I know is this: I won't take drugs unless I'm getting paid for it. And please, don't waste my time telling me how my participation is helping humanity. I'm doing this for the almighty dollar! As one of the primary rules of Stomach Club says, you must always ask "How long is the stay? And how much is the pay?" Good luck, enjoy the adventure and lose that weight. Hopefully you will clock some money… without sacrificing your life and mind!