More than one in 10 women (11%) take antidepressants according to the comprehensive Health Survey for England. That doubles the figure for men (5,5%). Why? Aren't we all equally out of our minds? Probably yes, but each one in our own way..
The Nuffield Trust, a charity aimed to impro- ve health care in the UK, says that women are more likely than men to report symp- toms and consult for depression, anxiety and other psychiatric problems. Clearly, this increase their probabilities to receive a diagnosis and eventually the prescriptions.
Another charity named Mind considers that mental health services and their promotion strategies may be 'feminised' and not always respond to men's needs. So maybe men go to the pub instead (80% of British people who consume alcohol beyond the recommended levels are men) or do something else (69% of those dependent on illegal drugs are male).
Continuing with the experts, the Mental Health Foundation explains that women are twice as likely to experience anxiety as men, about 60% of people with pho- bias or obsessive compulsive disorder are female and 1 in 4 women will require treatment for depression at some time, compared to 1 in 10 men. But they don't know why: "The reasons for this are unclear, but are thought to be due to both social and biological factors. It has also been sug- gested that depression in men may have been under diagnosed because they present to their GP with different symptoms."
Pill poppers or not, one in three women have taken antidepressants at some point in their lives and the use is higher if they are white, aged 45 to 64 or poor (17% of those in the two lowest household income quintiles are on them, compared to the 7% of the richest in the highest two).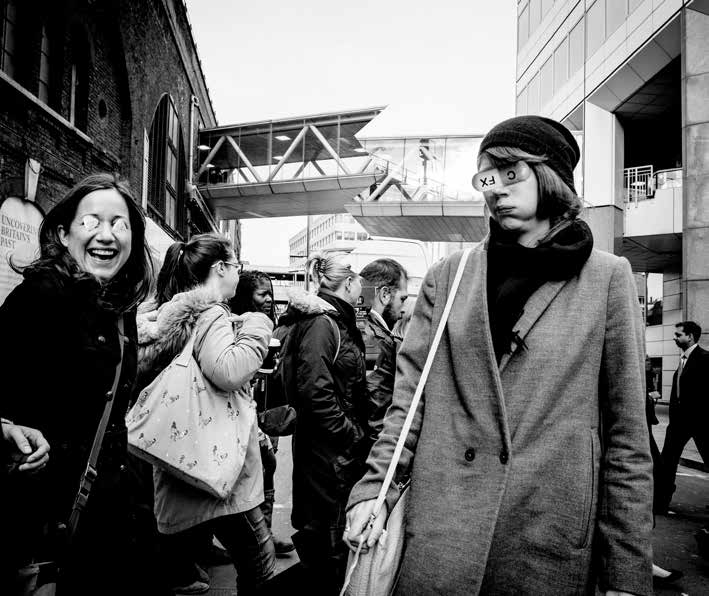 This phenomenon is not new, but is rising. The prescription of antidepressants in Britain went from 15m in 1998 to 28m in 2003 and over 50m in 2013. To make mat-ers worse, here is the economy or rather the inequality. The yearly rate of increase in prescriptions accelerated during the financial crisis and subsequent recession to 8.5%, compared to 6.7% before it. So ladies (and gentlemen), be prepared for the next crash.
The High
Like an aspirin, antidepressants don't cure but they work quickly and efficiently to reduce the symptoms of depression and prevent it recurring. They are also used to treat anxiety, post-traumatic stress, obsessive compulsive disorder and long-term pain. You'll feel better, but remember, you won't heal just with them.
The most usual antidepressants prescri- bed are selective serotonin reuptake inhibitors (SSRIs), with fewer side effects than other types. They have immediate neuro- chemical actions that do some magic in your brain and make you feel good and balanced. So relax, try not to smile like an abducted and enjoy the trip, but be aware of their unwanted reactions too.
The Comedown
Like an aspirin again, antidepressants could have side effects. They usually ease off with time but you should know about them and, obviously, discuss the cautions and interactions with your GP or doctor. Here are the common side effects listed by the NHS:
Feeling agitated, shaky or anxious
Feeling and being sick
Indigestion and stomach aches
Diarrhoea or constipation
Loss of appetite
Dizziness
Not sleeping well (insomnia), or feeling very sleepy
Headaches
Low sex drive
Difficulties achieving orgasm during sex or masturbation
In men, difficulties obtaining or maintaining an erection (erectile dysfunction)