Everyone knows the feeling of inability when it comes to helping the homeless. The feeling that your money is actually fuelling self-abusive habits, instead of aiding their recovery. Sure, you can give them food instead of funds – but a sandwich only goes so far. So why not buy them something that they can put to real use, like thermal clothing and accessories to keep them warm on those cold, winter nights.
This idea is the driving force behind Crack + Cider, the brainchild of Charlotte Cramer and Scarlett Montanaro. Together they have founded a store that supplies these crucial items for London's homeless. Cus- tomers can purchase coats, fleeces, socks, hats, gloves, backpacks and umbrellas for distribution by local soup kitchens during the Christmas period.
This new, innovative way of helping rough sleepers removes the feeling of guilt that hangs over you when giving them money. There's no need to worry about your change ending up funding the wrong things. It's a justified worry after all; A recent study found that alcohol abuse is a particularly common cause of death amongst the homeless population, accounting for just over a third of all deaths. And four out of five people start using at least one new drug when they become homeless.
Charlotte says the response has been incredible, "All the homeless people who have reached out to us have said only wonderful, kind, generous things. A homeless man even wrote a poem about us and an ex-homeless man (who actually lives in San Francisco now) said: 'If you guys were around when I was on the streets it would have been a Godsend'."
The duo say they hope to tackle the stigma surrounding the link between drugs and homelessness. They believe the project will "provoke people to question their prejudices and the stereotypes". This behavioural change is an important part of C+C's establishment. It's the first step towards a stronger connection between the public and the homeless, and away from preconceptions that only serve to separate us.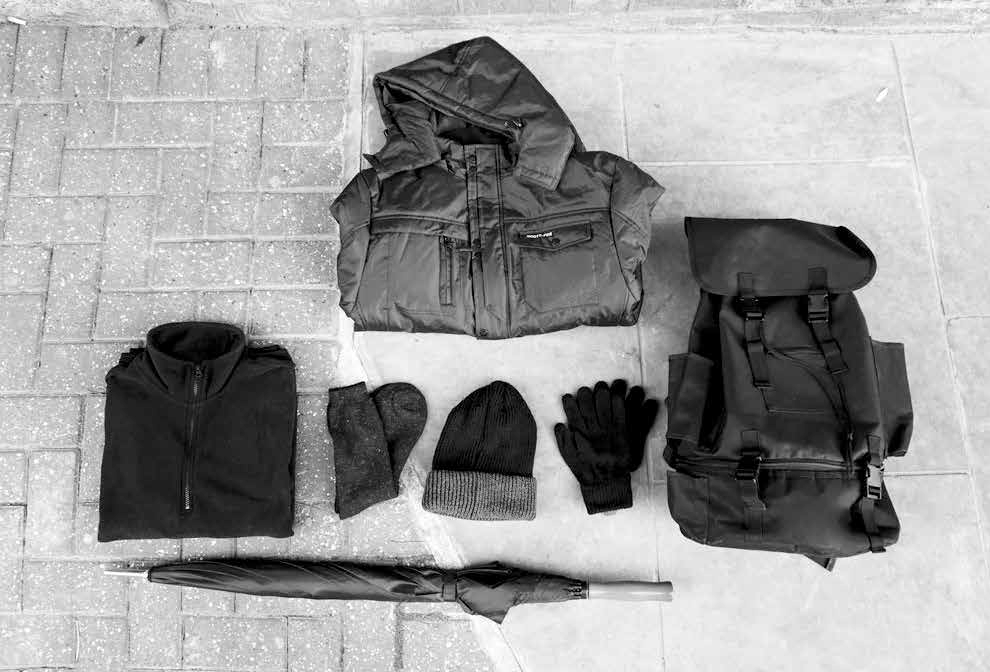 The name itself was even inspired by such negative assumptions – after the found- ers heard a homeless neighbour say how people don't give him money because "they just think I'll spend it on crack and cider". So the project aims to confront this prejudice, and highlight the need for a new way of thinking about the problem.
"After our launch event someone messaged us saying 'There's a guy who I see outside the station on my way home everyday. On my way back from the event, for the first time, I gave him a pair of gloves and sat and chatted to him. I'd shifted my mindset'," says Charlotte.
Figures have skyrocketed in the first week. "We have sold almost £4,000 worth of stock to the public and had an additional £5,000 worth of company grants which is going to go a long way to keep many of London's homeless warmer this winter." The duo have accredited their success to "the passion journalists feel for our project and their work in getting our message out to the generous public."
As part of their collaboration, C+C have based themselves in One Good Deed Today, an ethical homeware store on King- sland Road, Shoreditch, for the month of November. "They approached us and offered the space for free." The duo have also set up an online shop through which the same durable, weather-resistant products can be bought at reasonable prices.
But Charlotte insists more must be done to get people off the streets, away from drugs and into accommodation. She says the short-term answer is simply to give them homes: "There are thousands of empty properties across the UK. Enough to house the entire homeless population."
Secondly and longer-term: "Improve mental health-care services in the UK. This is essential for handling the issue."